This post contains affiliate links. If you click on a link and make a purchase I earn a commission at no extra cost for you.
Lavender oil has many uses and has been valued by people since ancient times. The Romans used lavender to obtain fragrant bath essences, hence the name of this plant. Lavender is derived from the Latin word "lavare" which means "to wash".
Today the uses of Lavender are many, the young leaves of the plant are used in the kitchen as a spice to refine dishes. The essential oil is used in aromatherapy, in cosmetics as a fragrance, as well as to repel annoying insects.
What is Lavender
The True Lavender (Lavandula angustifolia), is a flowering scrub in the mint family (Lamiaceae) that was originally native to the Mediterranean. There are different subspecies and cultivars that are grown for different purposes.
Today, the decorative plant is found in many gardens for ornamental purposes as well as a natural deterrent that is supposed to repel insects, wasps, and ticks. Lavender is also commercially grown on large plantations, mainly to extract the essential oils.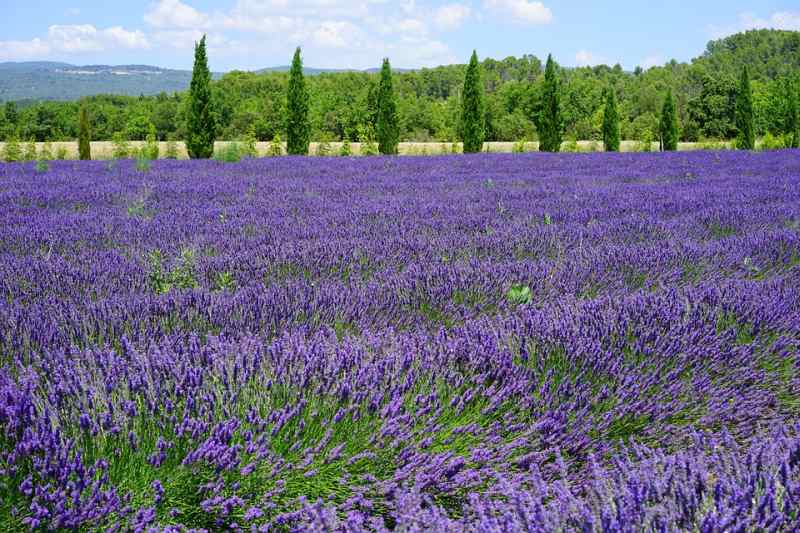 Extraction of Lavender oil
All parts of the lavender plant contain essential oil, leaves, stems, and flowers. However, the highest quality lavender oil is obtained from the flowers, where the essential oil content is also the highest. A light touch of the flowers is enough to release the typical lavender scent.
The coveted oil is extracted from the lavender flowers by steam distillation. Flowers and flower stems are exposed to hot steam under high pressure in a steam boiler. The great heat releases the oil from the flowers, which accumulates in the water vapor. The oil-water vapor mixture rises and is deposited on a cooling pipe, the condenser. Because of the different condensation points of oil and water, the water separates from the oil.
Depending on the type of lavender, the lavender oil obtained is colorless or slightly yellowish to slightly greenish in color and has a pleasant, strong smell of lavender.
Ingredients of lavender oil
The main constituents of lavender oil are Linalyl Acetate (25–46%) and Linalool (20–45%), as well as smaller amounts of Terpinen-4-ol, Eucalyptol, Camphor, Limonene, Lavandulol, and Lavandulylacetat.
Linalyl acetate is the main ingredient that is also responsible for its typical fruity flowery scent and is often used as a fragrance for detergents and soaps.
Another dominant ingredient in lavender is Linalool. It is a terpene alcohol, the most important property of which is its antimicrobial and pesticidal activity. Linalool is widely used by pest control companies as an indoor insecticide. It is also used in various organic repellents.
Terpinen-4-ol is a chemical compound that occurs naturally in many plants.  It is among other compounds, the main component of tea tree oil.
In addition, essential lavender oil contains small amounts of Camphor, which not only has a germicidal effect but is also produced in numerous plants as protection against herbivorous insects
Lavender oil also contains around 200 other ingredients, terpenes, and organic alcohols in very small quantities. How all these ingredients act together, still needs more research to understand how exactly does lavender repel ticks.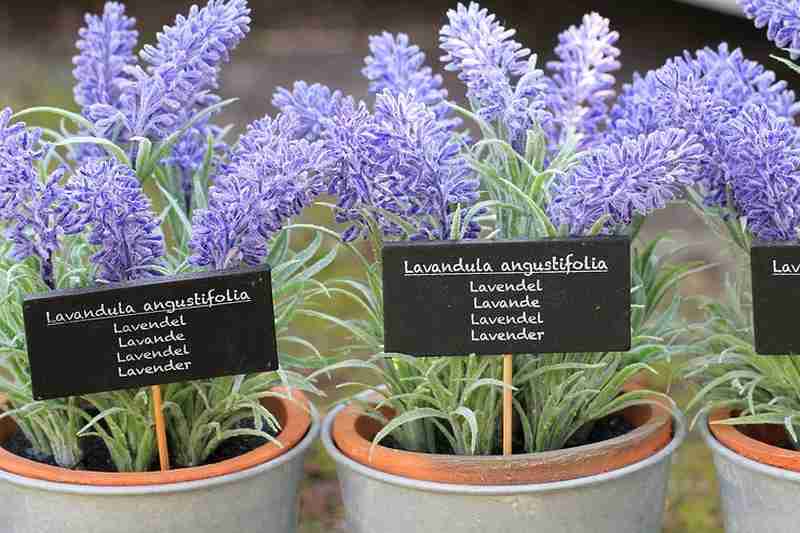 Plant Lavender in your Yard
If you like to work your garden predominantly organically, you will definitely not want to use synthetic pesticides in the fight against ticks and other pests. A more environmentally friendly approach is much better, after all, you don't want to expose your family to cancer-causing ins
Using Non-Toxic and organic products such as diatomite or beneficial nematodes, in combination with plant-based alternatives in the form of various fragrant plants that have repelling properties are a sensible alternative.
Lavender is not just a beautiful ornamental plant that looks great with ist bright blue, violet or lilac flowers, it exudes also an intense smell that keeps many bugs and ticks away.
Already in the Middle Ages, people knew about lavender's properties that keep bugs away. So lavender flowers were sprinkled on the floors and lavender tufts with flowers were placed in cupboards to keep moths and fleas away.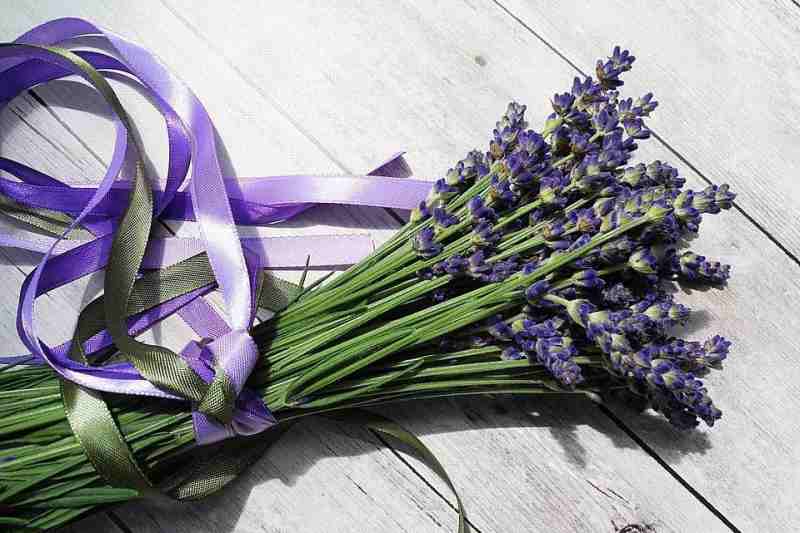 How does lavender repel ticks?
It is the ingredients that make up the lavender essential oil, and their properties and how these in combination interact, that give the lavender oil its diverse beneficial properties. In the case of the deterrent effect on many insects and ticks, it is probably the way they disrupt the metabolism of the insects and in the bugs finding/smelling its potential hosts.
In addition to the ingredients, the concentration and purity of the oil are also decisive for the effect of lavender oil. The purer it is, the stronger its effect. Lavender oil is one of the few essential oils that can be applied directly to the skin in small doses. However, it is usually diluted with alcohol, other carrier oils in lotions and creams for use.
Lavender oil in lotions for the skin
To keep ticks and other pests away, lavender is used in various products, in combination with other ingredients as skin oils or lotions. Preparations based on lavender oil, which are suitable for application to the skin, can also be made yourself. It is best to use skin-friendly base oils such as:
Jojoba oil
Almond oil
Coconut oil
Olive oil
Simply add a few drops of lavender oil and other essential oils that have a tick repelling effect to the carries oil. Apply directly onto the skin as needed.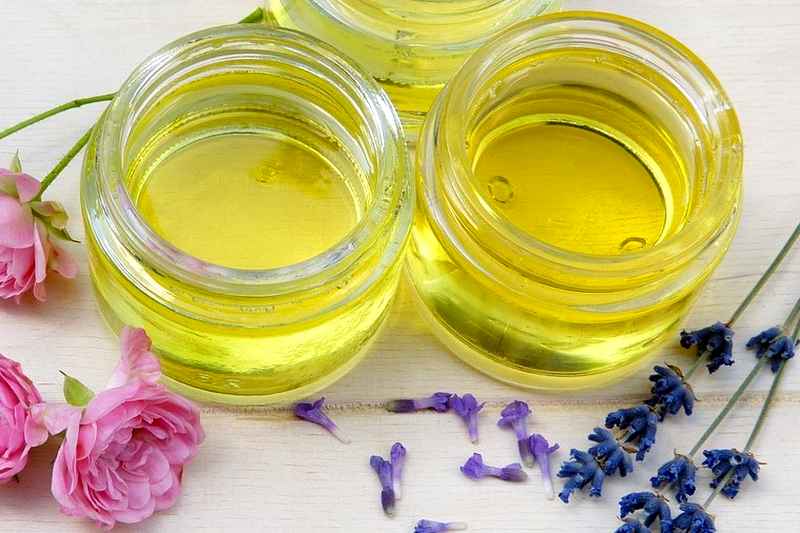 Does Lavender repel ticks on dogs and cats?
Lavender oils have also long been used for grooming and a natural way of tick control in pets. Manufacturers often combine different essential oils with one another in such preparations in order to increase their effectiveness.
However, not all pets can be treated with strong-smelling applications. Often, what smells nice to us, is just very irritating for the sensitive noses of our four-legged friends. Dogs may endure it, although they won't be comfortable with too much "good smell",  cats are more likely to react with defensive behavior and just run away.
Caution: Hypersensitive reactions may occur in some animals when treated with essential oils. Only uses products approved for pets and read instructions carefully!
Bestseller No. 1
Natural Pet Spray – Aromatherapy Lavender Essential Oil & Primrose Fur Deodorizer - For Dogs & Puppies – Cat Grooming Spray - Cleaner & Odor Control Spray - Cruelty Free – Tear Free Formula 8 Oz
premium quality deodorant - our spray keeps your dog smelling fresh in between baths - our spray contains evening primrose oil which keeps your dog fresh and clean and provides your dog with a pleasant smell.
natural lavender and primrose spray - contains lavender and primrose essential oils - these oils have incredible aromatherapy benefits that provide dogs with natural nourishment for their coat and an all-natural relaxing fragrance to put your dog at ease.
cruelty paraben sulfate & tear free - our soothing pet spray with lavender and primrose is sulfate free tear free and paraben free and of course cruelty free.
easy to follow directions - all you need to do is apply the spray to your dog's or cat's coat when dry followed by toweling the coat and cleaning soiled areas - when the coat is dry remove any of your dog's excess dirt by brushing the coat.
Our customer's feedback is of the utmost importance to us. Therefore if you feel that you are at all unhappy with our spray whatsoever we guarantee a 100% refund for your purchase of our product.
Bestseller No. 2
Lavender & Chamomile Aromatherapy Freshening & Shining Spray For Pets, Dog Grooming Spray & Pet Odor Eliminator - 8 FL OZ (236 mL)
Dog-Safe Fresh Scent: Customers who care about the health of their best friends say they enjoy how our essential oil calming spray for dogs takes the edge off their doggy's anxiety while avoiding the heavy cologne or harsh chemicals that aggravate allergies and irritate sensitive pet noses
Vet Recommended Pet Calming Spray: Parents of high-anxiety dogs say this is the best investment they made for their pup's anxiety (and their own sanity); And veterinarians say our soothing blend of essential oils, Aloe Vera, and other natural ingredients not only block bacteria and thicken fur, but also quiet barking and calm anxious chewing and licking - just spray before grooming sessions, then brush through to enjoy a clean, fresh coat and a more peaceful pup
Gentle Dog Deodorant Spray: Gerrard Larriett uses only natural ingredients to neutralize bad odors (even on smelly paws) giving you 100% dog-safe, naturally fresh scents -- without the harsh chemicals or cheap air-freshener odors found on mass-produced import brands; While our dog deodorizing spray is not a replacement for healthy grooming and bathing, customers do say that our lavender and wildwood scents are a great way to get the kennel smell out after doggy-daycare
Travel-Size Coat Softener & Pet Detangler Spray: Pet parents who care for their dogs say a few quick sprays before brushing makes coats soft, shiny, and easier to brush (without the greasy, sticky residue of chemical-based products): Plus, our compact 8 oz. size, and or 2 oz. TSA-approved travel sizes let you take your Gerrard Larriett finishing sprays with you to enjoy quick touch ups and easy grooming on the go
USA-Made Natural Skin Soother: Our Gerrard Larriett dog freshening sprays are crafted by hard working Americans who proudly bring you refreshing spa-quality scents that are formulated without dyes or parabens; They craft each spray with Lanolin, Vitamin E Oil, Oats, and Chamomile to naturally rehydrate dry itchy skin (and even help recovery from eczema), so try a spritz on your best friend to freshen their coat and soothe their sensitive skin
Last update on 2020-11-28 / Affiliate links / Images from Amazon Product Advertising API
Lavender oil to soothe insect bites
Lavender oil is not only suitable for repelling ticks, mosquitos, gnats, and wasps – but also for treating bite and tings. Applied to an insect bite, it inhibits inflammation, soothes the pain, and relieves itching.
Simply put two or three drops of lavender oil on the affected area to achieve an effect.
Organic Lavender Essential Oil (100% Pure - USDA Certified Organic) Best Therapeutic Grade Essential Oil - 10ml
CERTIFIED USDA LAVENDER ESSENTIAL OIL - Healing Solution's Lavender Essential Oil is registered on the USDA Organic Database
100% PURE LAVENDER ESSENTIAL OIL - All of our Essential Oils are routinely tested for purity and results of these tests are publicly available. We are the only Essential Oils Manufacturer That Makes These Results Publicly Available.
THE MOST UNIQUE & AMAZING SMELLING LAVENDER OIL - If you are not ABSOLUTELY amazed, receive a full refund from the manufacturer, Healing Solutions, no questions asked!
SUPERIOR EXPERIENCE: If you are just trying Healing Solutions Lavender for the first time and you do not switch to it permanently as your new favorite oil, Healing Solutions pledges to refund your money guaranteed.
HEALING SOLUTIONS OFFERS a PURITY GUARANTEE - PURITY GUARANTEE is our guarantee and commitment to you and all of our customers that the oils we sell have been GCMS tested and analyzed for purity and lack of adulterants.
Last update on 2020-11-28 / Affiliate links / Images from Amazon Product Advertising API
Use Pure Natural Lavender Oil
Buy high-quality pure lavender oil if you want to use it on humans and pet animals. Naturally pure oils in organic quality contain all the important ingredients necessary for the desired beneficial effect. In addition, pure organic oils are not mixed or stretched with chemical substances and are much more tolerable than cheap oils and rarely cause intolerance reactions.
So Does Lavender Repel Ticks
Lavender oil has a broad area of application. The plant can be used as an insect repellent in the garden and the extracted pure essential oil can be used as a personal repellent or for some pets. Lavender has some tick and bug repelling properties, but there is no hundred percent protection against ticks. Other tick protective measures, such as the use of synthetic repellents and protective clothing, should not be neglected if you are in an area where there are many ticks and risk of tick bites is high.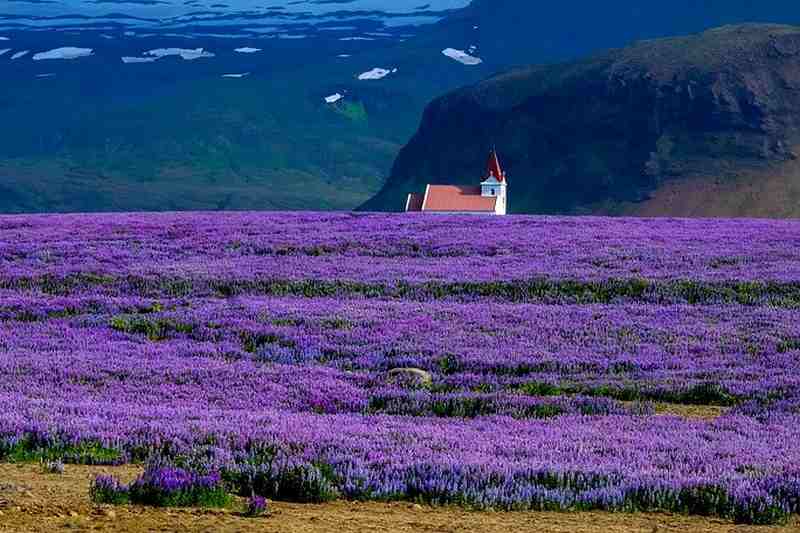 More on Lavender:
United States Lavender Growers Association: uslavender.org
Linalyl acetate – Monoterpenoid esters for insect control: sciencedirect.com/topics/chemistry/linalyl-acetate
The EPA on Linalool as a pesticide against fleas, mites, spiders, ticks, and mosquitoes: epa.gov/….PC-128838_10-Jun-08.pdf